LAST COPIES

Johanna Tagada Hoffbeck - Work The Soul Must Have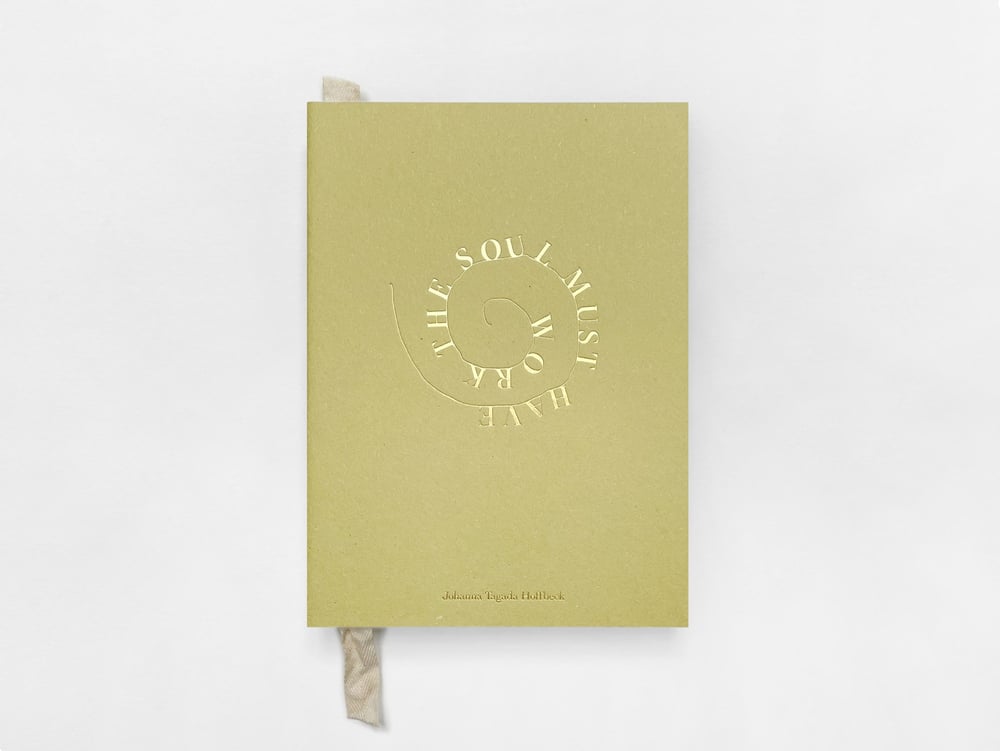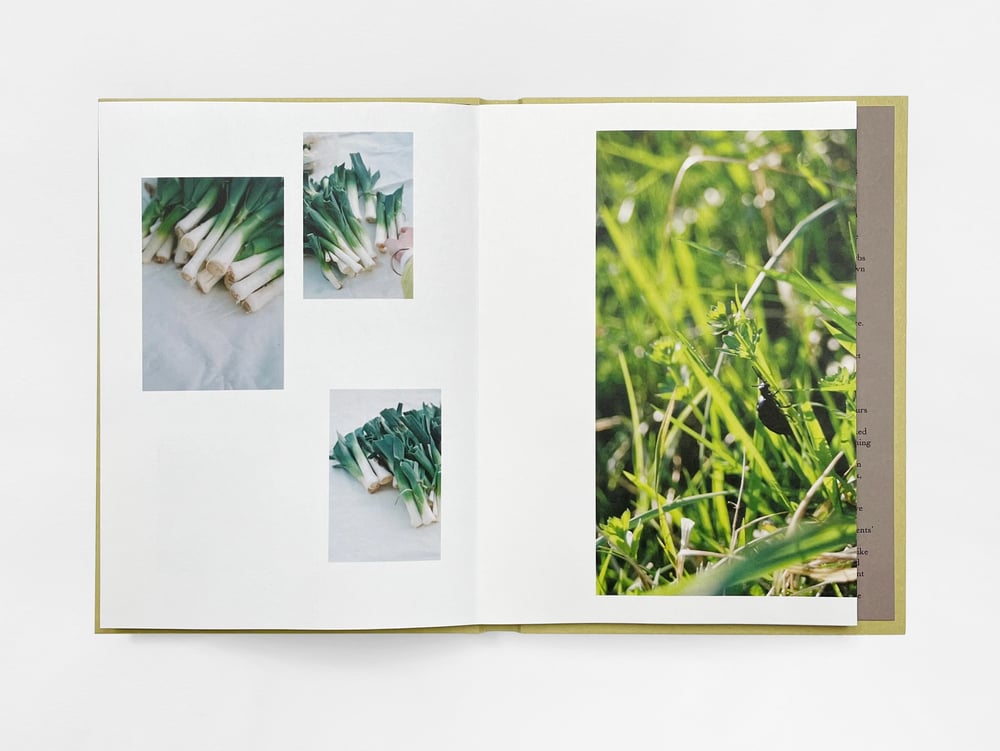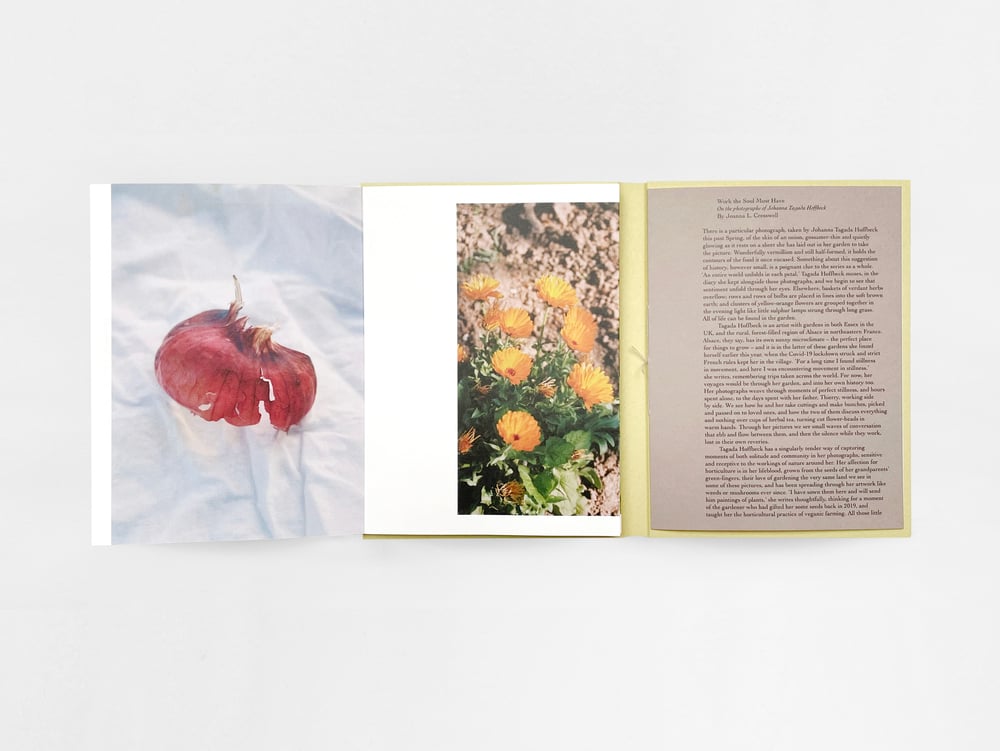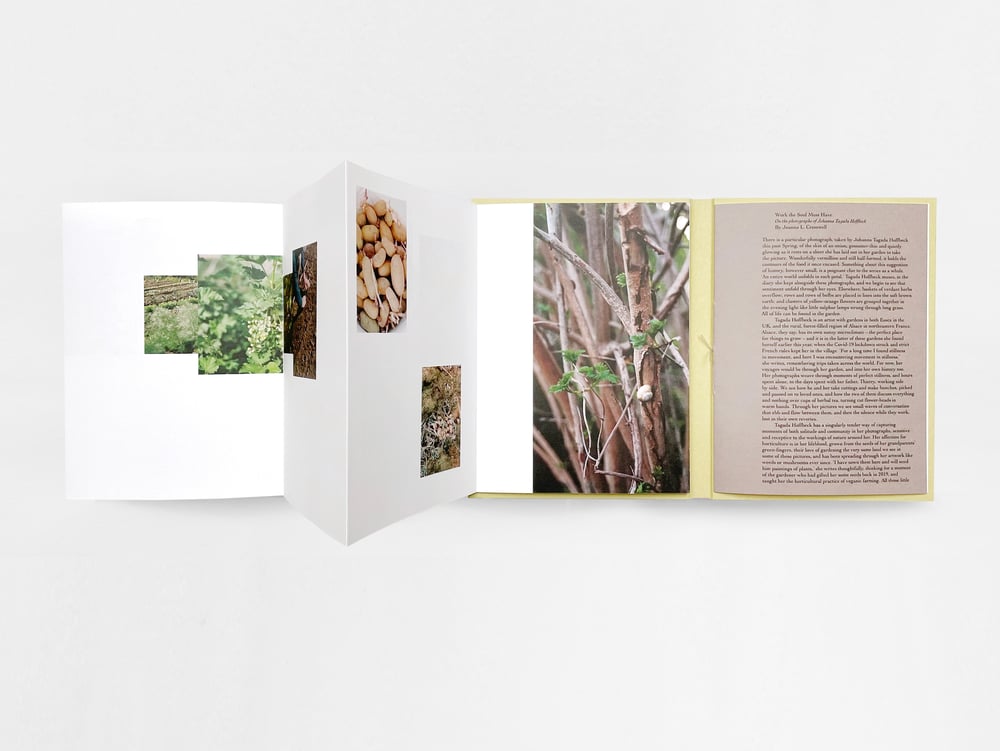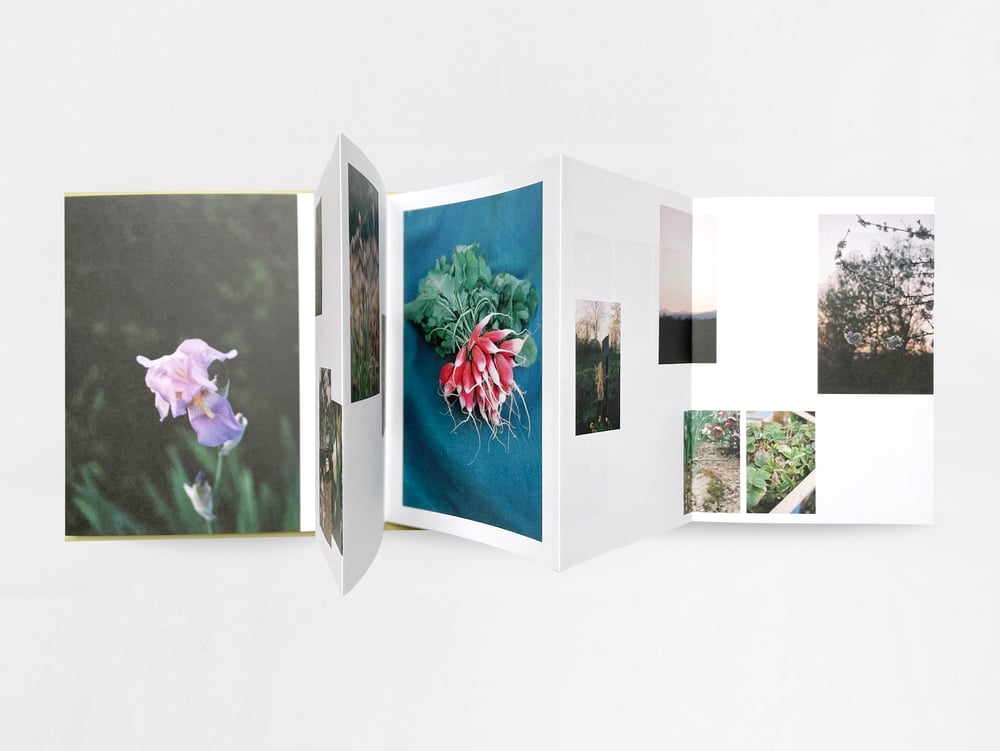 Johanna Tagada Hoffbeck - Work The Soul Must Have. Published by Jane & Jeremy.
Johanna Tagada Hoffbeck first photography book. A well-crafted publication edited, designed and published by Jane & Jeremy in England. The book include an essay by Joanna L. Cresswell.
"There is a particular photograph, taken by Johanna Tagada-Hoffbeck this past spring, of the skin of an onion, gossamer-thin and quietly glowing as it rests on a sheet she has laid out in her garden to take the picture. Wonderfully vermillion and still half-formed, it holds the contours of the food it once encased.
Tagada-Hoffbeck is an artist with gardens in both Essex in the UK, and the rural, forest-filled region of Alsace in northeastern France. Alsace, they say, has its own sunny microclimate – the perfect place for things to grow – and it is in the latter of these gardens she found herself earlier this year, when the Covid-19 lockdown struck and strict French rules kept her in the village.
Tagada-Hoffbeck has a singularly tender way of capturing moments of both solitude and community in her photographs, sensitive and receptive to the workings of nature around her. Her affection for horticulture is in her lifeblood, grown from the seeds of her grandparents' green-fingers, their love of gardening the very same land we see in some of these pictures, and has been spreading through her artwork like weeds or mushrooms ever since."
Further information
Hand numbered
With signed print
Foiled front cover
Printed in England
145 mm x 200 mm
First edition of 100
40 page concertina
Handmade ribbon bookmark
3 hole sewn 8 page text booklet
Publications photographs by Jane & Jeremy.