LAST PIECES

Poetic Pastel Press - Organic Cotton Bag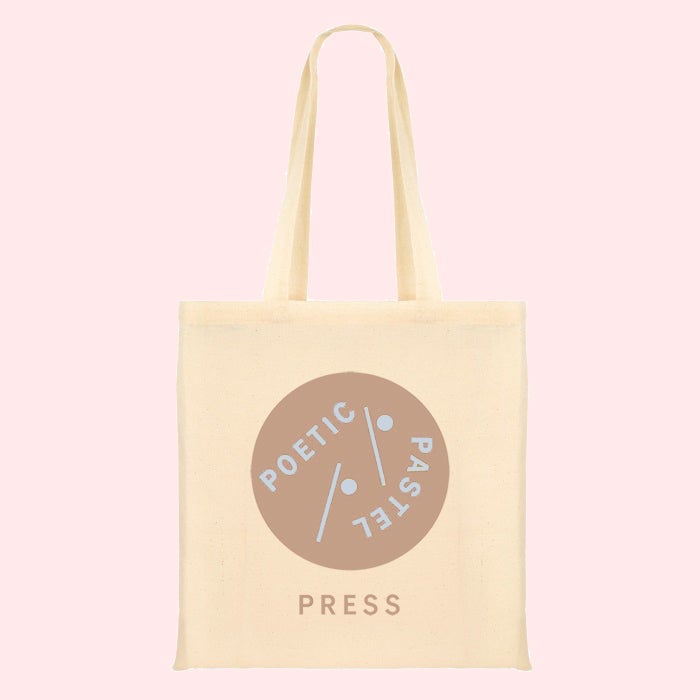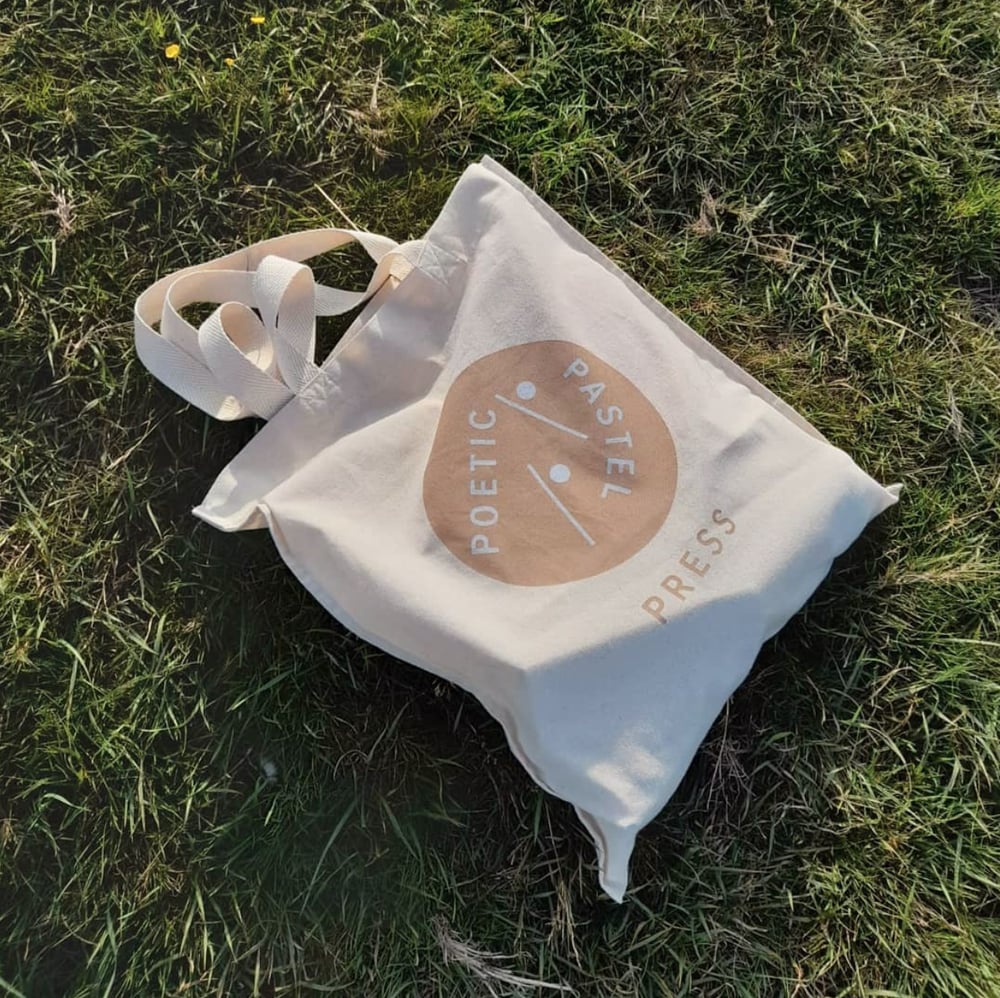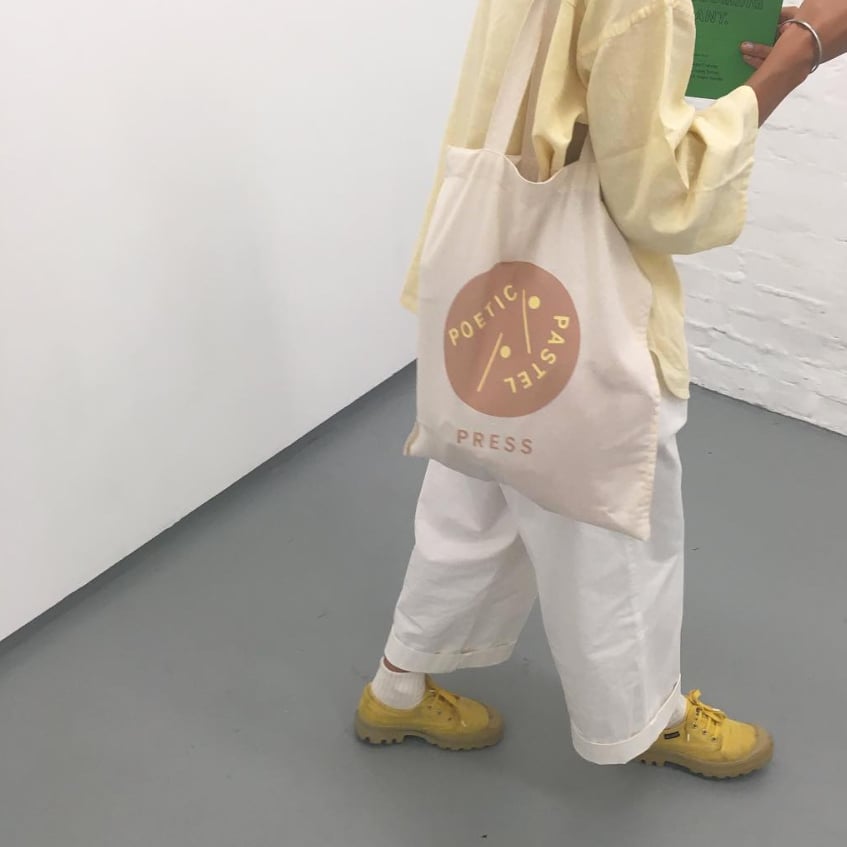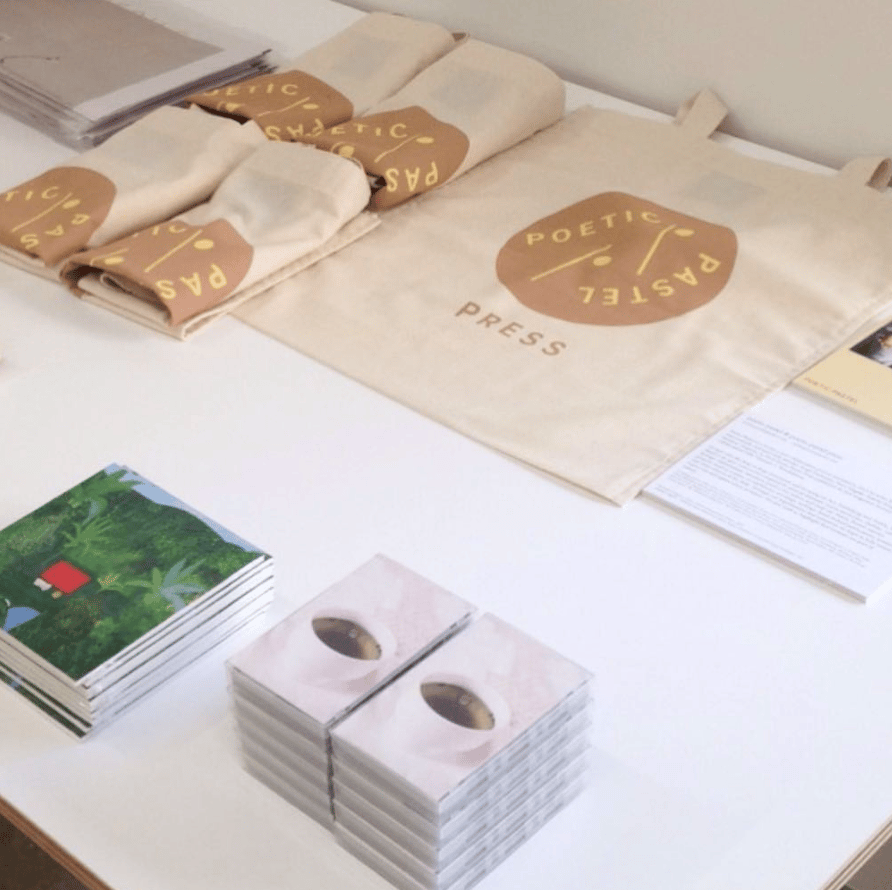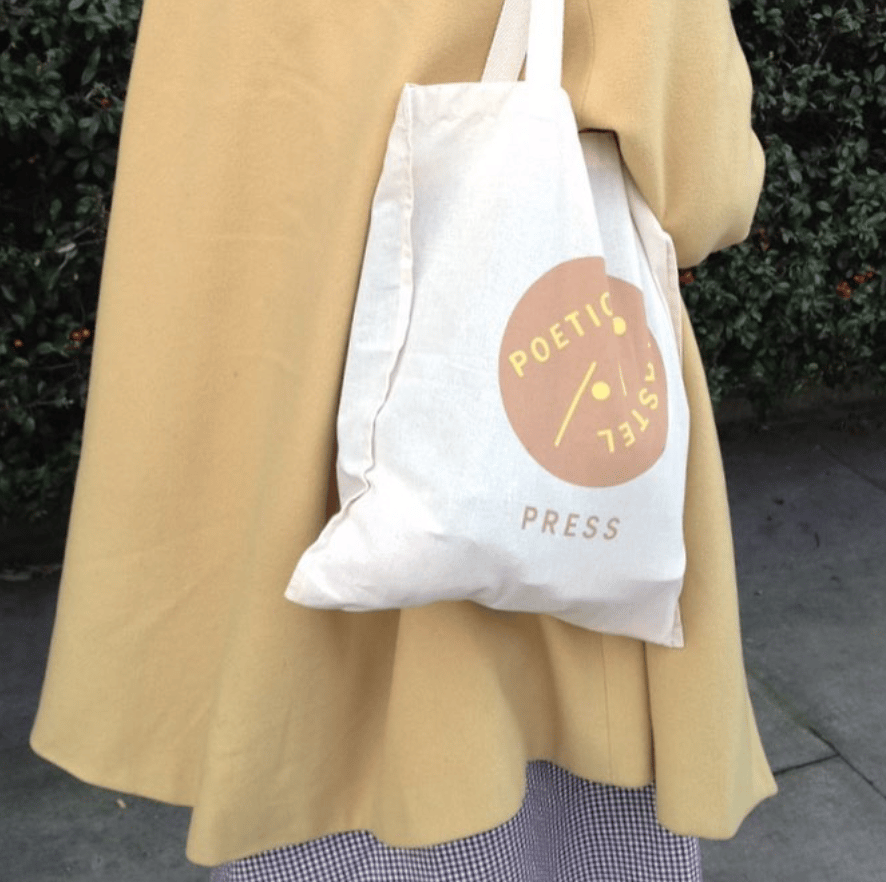 Poetic Pastel Press bags in brown & blue (2020) are in stock. Brown & Yellow bags (2018) are out of stock.
Poetic Pastel Press natural cotton tote bag. Made from 100% cotton canvas, with recycled and reinforced webbing handles. Printed using azo-free dyes. The Poetic Pastel Press logo was been designed in 2018 by The Simple Society.
Purchasing a cotton tote bag is a wonderful way to support Poetic Pastel & Poetic Pastel Press projects.
Further information:
- Fair trade
- 100 % Cotton
- 100% fair trade
- Size: 38 x 35 cm
- power loom Woven
- French seam finishing
- Eco friendly dyes for screen print
- Produced in India with Re-wrap *
- Using organic in conversation cotton
- Washing machine + tumbler resistant
- Shipped with two Poetic Pastel cards
* "The re-wrap co-operative in India empowers rural women to earn a living by handcrafting re-usable products through fair trade practices. Passionate about quality, people, and the environment, RE-WRAP is an innovative and sustainable resource for re-usable cotton cloth bags. The totes are made by disadvantaged communities in India to help them gain economic independence. RE-WRAP aims to work with enterprises and individuals such as POETIC PASTEL & BONJOUR SUPERMARKET who share their commitment to social and environmental responsibility. The bags are internationally certified Fair trade and shipped from India to our Europe Atelier by sea to minimize the impact on the environment."