Johanna Tagada - Imaginary Sounds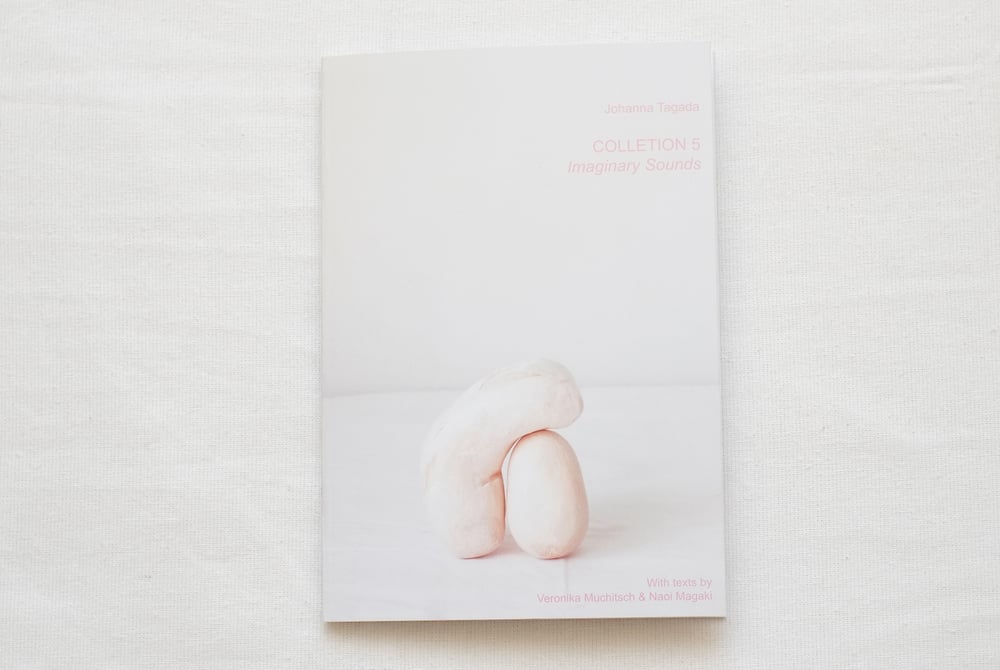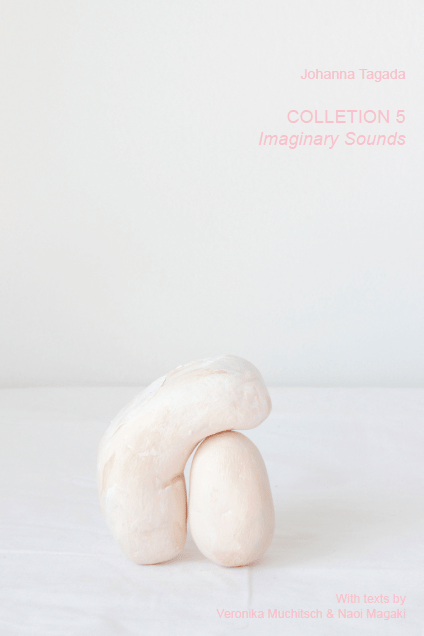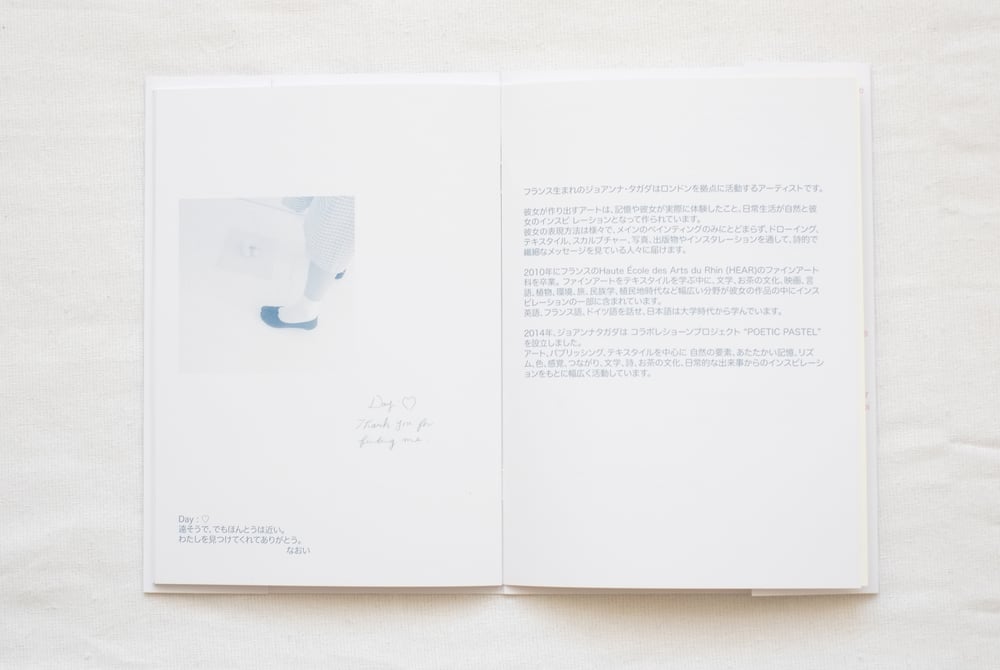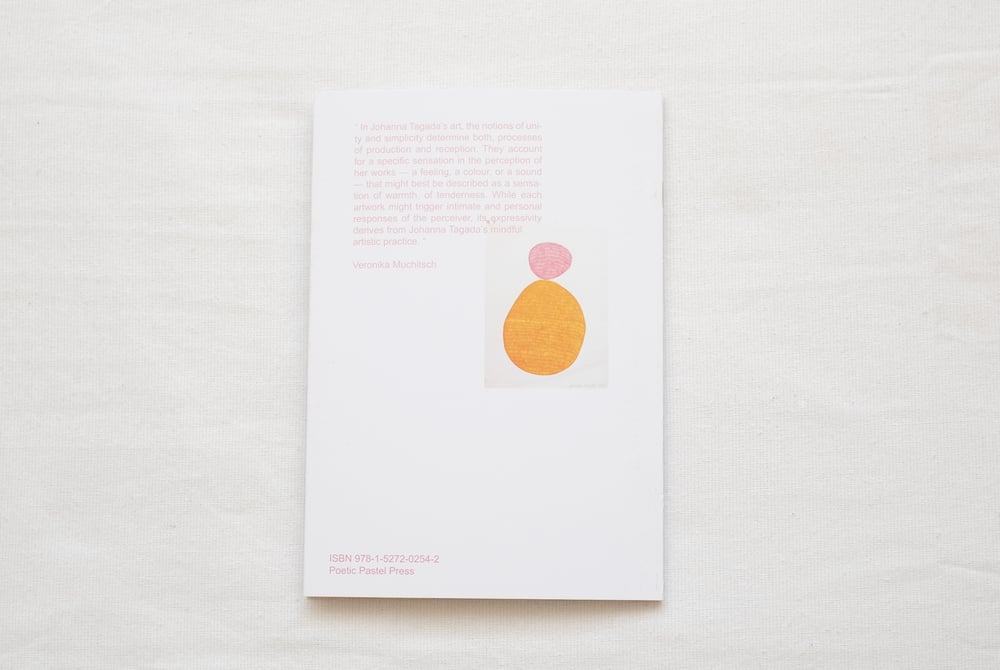 FINAL COPIES.
Colletion 5 - Imaginary Sounds is artist Johanna Tagada's recent publication published by Poetic Pastel Press as a part of the series Colletion first initiated in 2012.
Colletion 5 brings together a collection of twenty-four works by French painter and interdisciplinary artist Johanna Tagada with a written introduction by Historian and Musicologist Veronica Muchitsch and contributions by Naoi Magaki.
A limited edition of two hundred hand-numbered and signed copies. The forty pages composing this publication are lingering on the rich artistic practice of Tagada including exclusive images of her paintings, sculptures, drawings, photographs, notes and memories of her recent exhibitions. Comes with two postcards.
First released at Tender Books in October 2016, this publication is one of a kind. More information:
- A5
- 2 Postcards
- 40 pages + Cover & Dust Cover
- 250g semi glossy Dust Cover
- 120g White paper
- Staple Bound
- High quality digital Color Print
- Printed in London, England
- Hand assembled
- Limited to 200 copies
- Hand-numbered & Signed
- ISBN 978-1-5272-02-54-2
- Language : English & Japanese
ALSO AVAILABLE AT:
- PON DING (TW)
- YUY BOOKS (KYOTO, JP)
- MORO CRAFT (JP)
- TENDER BOOKS (LONDON, UK)
- TI PI TIN BOOKS (LONDON, UK)
- MOMOSAN SHOP (LONDON, UK)
- GALERIE JEAN FRANCOIS KAISER (STRASBOURG, FR)
- CORNELL FLORIST (CHICAGO, USA)
- ASSOCIATION SHOP (PORTLAND, USA)